Central Texas MLS Access Application 
You are applying for access to the Central Texas Multiple Listing Service
and are already a Member in Good Standing of an Association/Board of REALTORS®.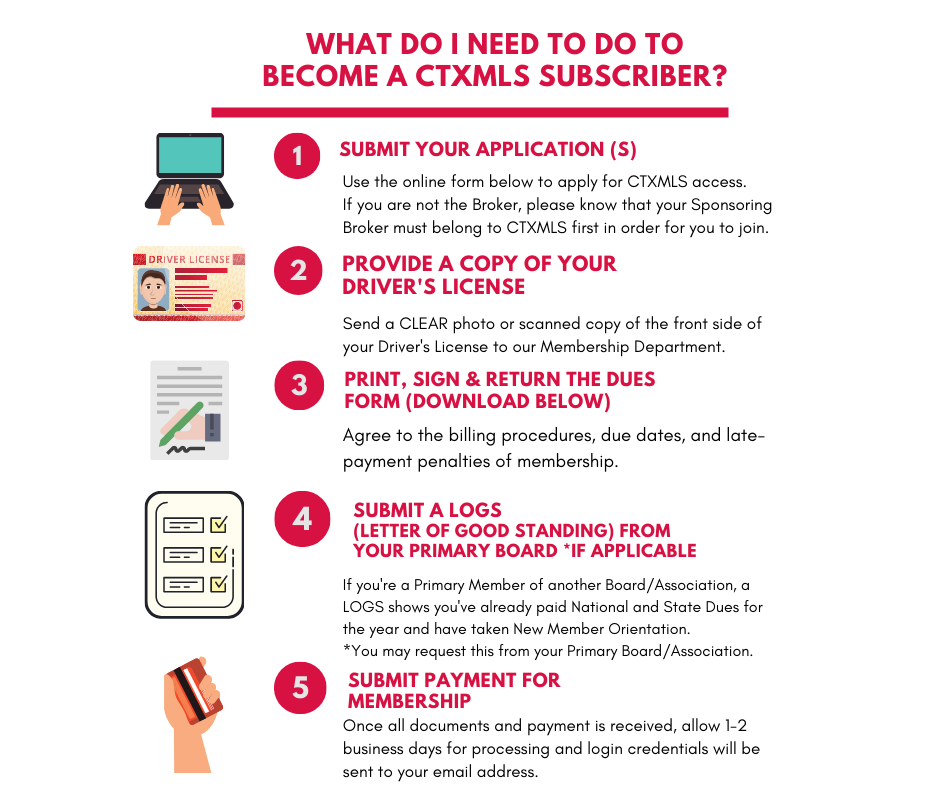 Your Broker must first be an Active CTXMLS Subscriber in good standing in order for you to join the MLS as a subscriber.  
Fees to join: Estimated fees for CTXMLS Access. *Fees will be based on your month of activating services. 
You will be emailed a final total due before processing. 
Download Dues Form Here (sign and return) 
Download Supra eKey Agreement Here (sign and return)
Terms and Conditions of CTXMLS Subscription Access
Contact our membership department with any questions and email documents to:
This email address is being protected from spambots. You need JavaScript enabled to view it. 
Estimated Fees to join: 
One-Time Application Fee - $100.00
CTXMLS Subscription Fees - $281.45/Semi-Annually (every six months)  
New Office Set-Up Fee - $50 *If Office is new to Four Rivers AOR